House Info
House Bel is a house of Shades. Their vice is Lust and their virtue is Forgiveness.
The greatest value in the culture of House Bel is Independence. The most popular form of entertainment is drinking. The biggest taboo in the House is physical contact, which is to be avoided at all costs.
Bel
The patron of house Bel is a masculine lesser demon. His sphere is progress and egotism, and his element is water.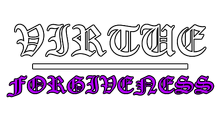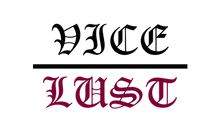 Excerpt
The Book of Limbo
THIS HOUSE IS RULED OVER BY THE GREAT DAEMON BEL, HE WHO COMMANDETH TEN LEGIONS OF SPIRITS. BEL'S HOUSE HATH JURISDICTION OVER THE THIRTY-SIXTH AND FORTY-SEVENTH DISTRICTS OF THE CITY OF LIMBO, AND IT IS WITHIN THE FORTY-SEVENTH THAT HIS HOUSE HALL LIETH. THOSE RESTLESS DEAD WITHIN THE HALLS OF BEL TAKETH THE FORME OF SHADES.
THE DAEMON BEL IS A LESSER DAEMON OF HELL, OF THE ELEVENTH AND LOWEST RANK OF DAEMONS. HIS SPHERE OF INFLUENCE COMMANDETH THE PROPERTIES OF PROGRESS AND EGOTISM. THE ELEMENT HE BEST CONTROLETH IS WATER. HE IS A DAEMON OF LUST AND FORGIVENESS, AND GOVERNETH ONE OF THE MUTABLE HOUSES OF LIMBO.
THE SHADES UNDER THE HOUSE OF BEL PUT GREAT VALUE IN INDEPENDENCE, AND PRIZE THE UNFETTERED INDIVIDUAL OVER ALL OTHERS. THEY SPEND MUCH TIME ON THE IMBIBEMENT OF VARIOUS LIQUORS AS ENTERTAINMENT. IT IS TABOO WITHIN THE HALLS OF BEL, AS WITH ALL GROUPS OF SHADES, TO ENGAGE IN PHYSICAL CONTACT WITH ANOTHER; SUCH RECKLESS ENDANGERMENT OF OTHERS SHALT CAUSE ONE TO BE SHUNNED.