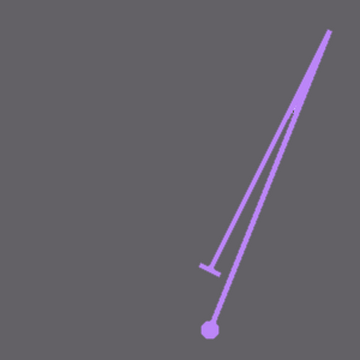 House Info
House Dai is home to Banshees. Their vice is Sloth and their virtue is Forgiveness.
Those who live in House Dai value humor above all else, and see comedians as great artists. They take great delight in comedy, as this is the most popular form of entertainment. One who engages in domestic abuse will be shunned by those who live in Dai.
Dai
A lesser angel of heaven in the 9th Principality choir of angels, Dai is androgynous in nature. Their sphere of influence is generosity and they control the element of air. 
Excerpt From The Book of Limbo
THIS HOUSE IS RULED OVER BY THE PRINCIPALITY DAI, THEY WHO RULETH OVER THE MONTH OF DECEMBER. DAI'S HOUSE HATH JURISDICTION OVER THE TWENTY-THIRD AND FORTIETH DISTRICTS OF THE CITY OF LIMBO, AND IT IS WITHIN THE FORTIETH THAT THEIR HOUSE HALL LIETH. THOSE RESTLESS DEAD WITHIN THE HALLS OF DAI TAKETH THE FORME OF BANSHEES.
THE PRINCIPALITY DAI IS A LESSER ANGEL OF HEAVEN, OF THE NINTH CHOIR OF ANGELS. THEIR SPHERE OF INFLUENCE COMMANDETH THE PROPERTY OF GENEROSITY. THE ELEMENT THEY BEST CONTROLETH IS AIR. THEY ART AN ANGEL OF FORGIVENESS AND SLOTH, AND GOVERNETH ONE OF THE MUTABLE HOUSES OF LIMBO.
THE BANSHEES UNDER THE HOUSE OF DAI PUT GREAT VALUE IN HUMOR, AND PRIZE THE TALENTED COMEDIAN OVER ALL OTHERS. THEY SPEND MUCH TIME IN OBSERVANCE OF COMEDIC PERFORMANCES. IT IS TABOO WITHIN THE HALLS OF DAI TO BE VIOLENT UNTO THOSE WHOM ARE UNDER YOUR CARE OR SERVICE, AND SUCH ACTS OF DOMESTIC VIOLENCE SHALT CAUSE ONE TO BE SHUNNED.